Photos of Techies from the wedding of Amy Koerner and Craig Anderson on October 5, 2003.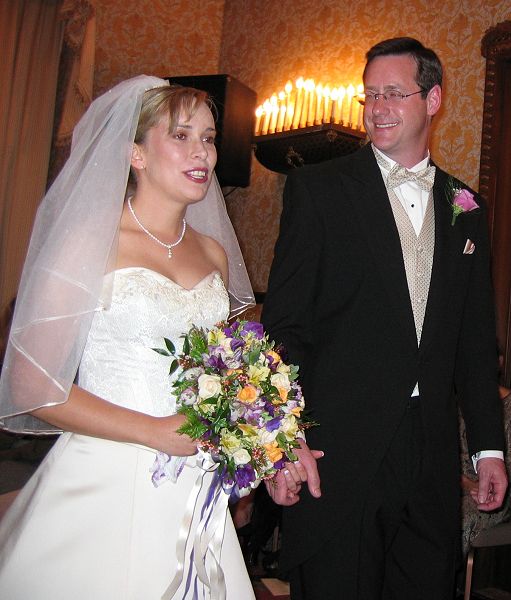 The bride and groom.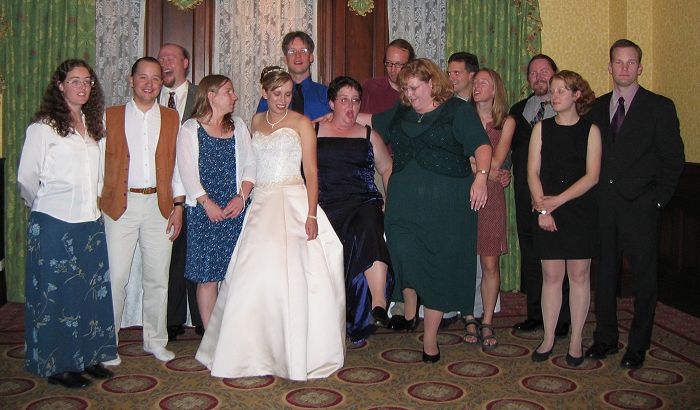 Back row: Dan Lunceford, Tom Jones, Dave Hershberger, Bob Broilo, Cathy McQueen, Jason Stiffler, Cort Dougan.
Front row: Lizabeth Johnson, Dave Michaels (Dragon), Shelia Hutcherson, Amy Koerner, Joan Riddle, Charlene McBride, Joleen Welborn.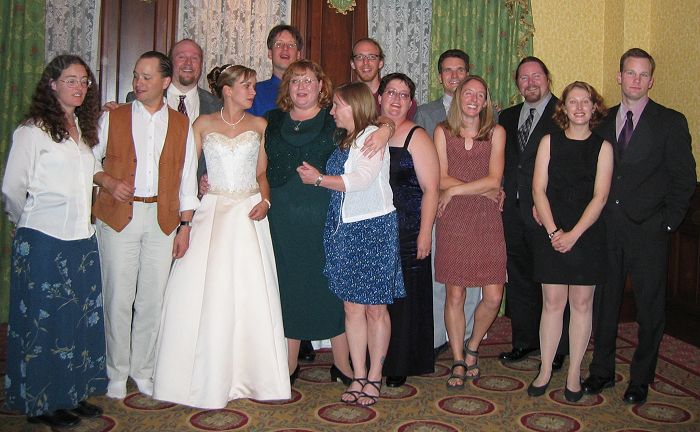 If you're one of these folks and would like higher-resolution copies of these images (or of the other photos from the wedding), let me know.